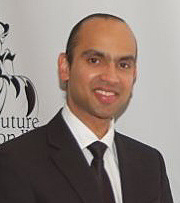 Business experience 26 years in Modelling Fashion Industry sector.
Australian Company Director and Global Business Entrepreneur.
Harvard Business School,Graduate.
Australian Graduate School of Entrepreneurship
Swinburne University, Master of Entrepreneurship and Innovation
Harvard University Extension School, Graduate studies Constitutional Law
University of Oxford Department For Continuing Education, Politics
Chisolm Institute, Business Management
Australian College of Hair Design and Beauty
Film Making Summer School, Melbourne University
Photography studies, New York Institute of Photography
Young Australian of the Year awards nominee, 1997
(DEETYA career achievement award)
World Model Association member
National Director of Miss Intercontinental Australia, WBO
National Director for Top Model of the World Australia, 'World Beauty Organisation,' Europe, Germany / Panama.
New York Fashion Week, USA Couture Fashion Week,
Sydney and Melbourne Fashion Week.
Fashion Exposed  Sydney, Melbourne.
For a Full Business Profile of our founder CEO Paul Roberts visit our Professional Linkedin Profile.